Who are we?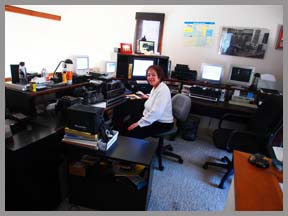 The Studio was built by a certified broadcast engineer who also built WQRC-FM and WOCN-FM and Channel 58 TV.
Donald Moore has owned those three broadcast properties on Cape Cod and built all of these properties from scratch. He worked in Boston previous to coming here at WORL radio and WHDH Channel 5 during the 60s. The job he couldn't believe that he was actually getting paid for was when he worked the dugout camera at Fenway Park!

Terry Moore attained her Masters Degree in Communications from Boston University. Before coming to the Cape, Terry worked on the Julia Child show, The French Chef at WGBH-TV. After marrying Donald she worked at all three of their stations here on Cape Cod.


Terry Moore


Centerville, MA

Office: 508-771-0457
Cell: 508-274-7667